• Aarhus • Amsterdam • Arnhem-Nijmegen • Berlin • Bratislava • Bremen • Brussels • Budapest • Central Macedonia • Germany • Gothenburg • The Hague • Helmond • Hessen • Hong Kong • Lazio • Leuven • Lyon • Madrid • Manchester • Milton Keynes • Oslo • Porto • Regensburg • Rome • Stockholm • Stuttgart • Switzerland • Thessaloniki • United Kingdom • Venlo • Vienna • West Midlands
---
The global Coronavirus pandemic has changed the way we live, perhaps permanently. Kevin Borras and Karen Vancluysen assess how cities have had to quickly adapt to this new way of life.
Someone once said that a crisis should never be wasted. What could be seen as a flippant comment is, in fact, anything but. The COVID-19 pandemic that has claimed the lives of hundreds of thousands of people across virtually every country on earth has been the biggest humanitarian crisis that the vast majority of us have ever encountered and while several nations are still in its grip, others are starting to ease their way out of lockdown and attempting to regain at least some semblance of normality. Redefining "normality" is something we will all be playing a part in. If we look at the current health crisis from a mobility perspective, we can see that every threat presents an opportunity and vice versa. From a mobility perspective, cities have been using the enforced break in proceedings to redefine many of the elements that comprise their surroundings.
Polis has been taking stock of the emergency responses in the field of mobility by cities and regions. Local authorities have been stepping forward into the frontlines. This health crisis is being tackled in our hospitals, but also in our streets and plazas, on our buses, trains and subways. Even at the highest peaks of the crisis, public transport continued to be there, making sure that essential trips could still be made, in a safe and healthy way. Cities suspended vehicle access and parking regulations – often at the expense of city budgets – to allow for deliveries and health care to reach people's homes. Cities have also been massively reallocating space on their streets, e.g. by removing on-street parking, to give cyclists and pedestrians the room they actually always deserved. Speed limits have been reduced, pop-up bike lanes implemented, sidewalks widened. Partnerships with the private sector have been set up to offer free e-bike or e-scooter rides to essential workers, etc.
Many cities reacted quickly, alleviating much of the problem, and many have publicly claimed that the success of some temporary measures has forced them to re-think urban mobility policy and how to implement it in the future. COVID-19 has created the context to make modal shift and space shift coincide. Even more important indeed, is the post-lockdown phase that we have entered now, where, together with the long-term recovery and resilience phase, we will have to pro-actively address the potential threats, i.e. a massive turn to the private car as ultimate safety bubble leading from lockdown straight to gridlock, and opportunities, i.e. an unprecedented boost of active travel alongside a massive and more just allocation of space in our cities. As our cities gradually reopen, we cannot afford to go back to the old normal, or - even worse - to a new normal that further multiplies the mobility challenges we were already facing before this health crisis. We should not allow the recovery from this health crisis to be at the expense of tackling the climate crisis, which might be less acutely felt by people, but is very much present and a major threat to all of us. The same applies to air pollution and road crashes, killing many people on our streets every single day.
We make no apologies, as publishers of Thinking Cities, for more than half of this issue's articles focussing on how cities have reacted to the pandemic. The theme was originally Building The Resilient City but the manner in which our contributors have dealt with these unprecedented events changed our thinking – these cities are already resilient, it was clear. But now their resilience was being tested – and in ways that were simply unimaginable at the turn of the year. This is an extraordinary issue (and not just because it's the first Thinking Cities to be published in this new and exciting digital format). Different cities of varying sizes with varying populations and topographies in different countries have all been brought together by one goal: keeping their citizens safe. Many have gone about this onerous task in completely different, typically idiosyncratic ways but all with the same noble intention – each city, each region, is starting to emerge from the eye of the storm fundamentally altered. The crisis has proved that policies can be created, implemented and changed in a matter of days so why not make that the norm? Looking at the uncertain future ahead of us, we must be proactive in shaping that future, to ensure it can result in the better and more sustainable integrated urban mobility ecosystem we have been working towards for many years already and which could now move onto a fast track if handled well. This will not come naturally, nor automatically. Never waste a crisis, indeed.
Karen Vancluysen

Secretary General of Polis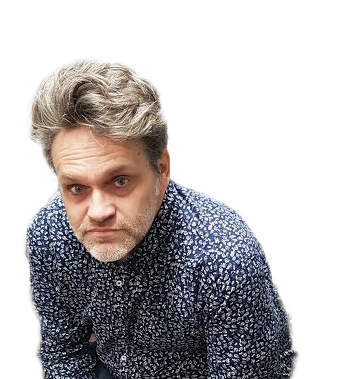 Kevin Borras

Editor-in-Chief of Thinking Cities & Content Editor of H3B Connected.
Publishing and Contact Details